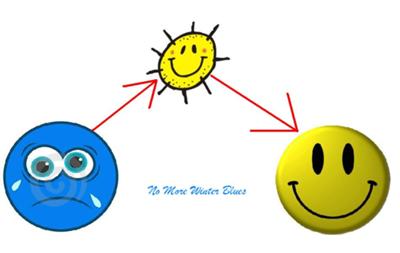 I've spent a lot of time ranting about how much I don't like February. Lo and behold, we've reached the final countdown. Only one week left.
March can't come fast enough.
If, like me, You've had just about enough of no daylight, endless snow, and ice death trap sidewalks I have a bit of relief.
Since this horrid month leaves so many of us snowbound and suffering cabin fever, what else can we do but turn to our only hope: THE INTERNET.
Oh internet, which lulls us into the hope that we might not be stuck in sub-zero weather but can instead find solace in digital form.
It's an illusion, of course, but since spring is still at least a few weeks away I've found some sites to help make the time go by faster...I hope.
You've heard of primal scream therapy? Well if you need to let it out, but don't want to scare your pets.
Try this on for size.
Feel better? No? Not so much feeling the winter rage, but wish you were in paradise?
This one might help
. Or it might just make you cry.
Escapism not your cup of tea, but good old fashioned warm fuzzies? Okay, here you go:
Cuteness not working? Maybe
abuse of authority would help
?
Or you could
explore your creative potentia
l
.
More of an engineer than an artist?
We've got something for you too.
Happy Monday!
(Oxymoron? Maybe.)